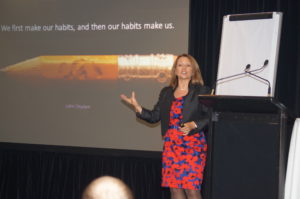 Clare is passionate about the power of story to inspire and if you are a business leader, trainer, facilitator or speaker her keynote presentations and workshops will educate, inspire and challenge you to embrace story as a powerful and engaging medium.
Keynote – Change your Brain to Inspire through Storytelling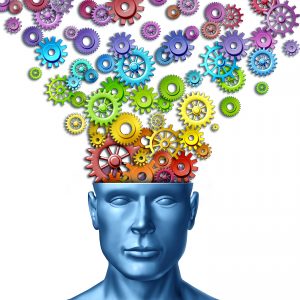 Stories have been used for millennia to motivate, inspire action and influence new behaviours. Developing storytelling skills should be a cornerstone leadership skill.
Stories can also be the most powerful catalyst for change as their recall and emotional connection makes them more memorable than any other form of coaching or instruction.
Unfortunately, many leaders don't think that they're good storytellers or that their stories are worth telling – they're missing out on one of the most powerful and impactful leadership skills.
Are your leaders using stories to get the results that they want?
Change Your Brain to inspire through Storytelling is a power-packed experiential journey based on Clare's storytelling book 'A Sprinkling of Magic' and is aimed at leaders who want to step up from conveying messages to inspiring action and change.
This educational and insightful keynote will leave participants with greater confidence to uncover and share their personal stories so that they can build relationships, instil confidence in others and develop their emotional intelligence.
You don't have to be dramatic or an artist to tell a good story, you just need the courage to share and an audience willing to listen.
What You Will Learn
Explore the power of story through the ages, from our earliest of ancestors
Learn how our brain processes facts versus story and why this is critical
Expand the concept of story to include multiple ways to convey your message
Reflect on the myriad stories you have and how you can use them to teach and inspire
Learn the 7 steps to creating a powerful metaphor or story that will capture both hearts and minds and facilitate positive change
"As usual, Clare did not disappoint. I was delighted by all she had to say and noticed that her talk and persona resonated very well with our audience" – Toni Powell, Curator, Wired for Wonder Annual Conference
Download a pdf of this keynote Change your Brain to inspire through Storytelling
Workshop – Inspiring Leadership in Business through the Power of Story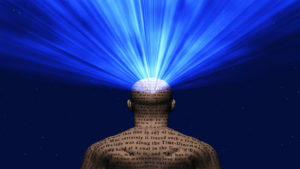 You are in a position of leadership and influence knowing the impact that other peoples' stories have had on your career, your thinking and your values. Yet you may still have questions around how to personally use stories for effect.
As a leader in your field, you have a wealth of experience and hundreds of stories that can help guide, develop and shape your culture and inspire through times of challenge, change and growth. You may just not be aware of them at this moment.
The use of storytelling in business today may be one of the most under-utilised tools, the use of which can enhance a leader's reputation, gravitas and impact. It is also a key tool in developing emotional intelligence.
So how do you create, shape and share your stories? There is a skill to storytelling and an art to uncovering the stories that lie within us all.
Inspiring Leadership in Business through the Power of Story is a one day intensive workshop that guides you to explore, uncover, share and develop your stories for maximum effect and with total authenticity.
Learn how to craft and deliver metaphors and stories that bring meaning to your message maintaining your unique language and style.
Explore the scope of story from the traditional sense through to many and varied applications, each time delivering your message in a way that your people understand, connect with and feel motivated to act upon.
In this highly interactive and hands-on workshop you will gain an invaluable insight into how to use stories to engage both hearts and minds.  As a participant you receive your personalised copy of 'A Sprinkling of Magic' plus the ebook '101 Stories and Metaphors for Business  and Life' and will cover:-
Examples of best-practice leadership through the use of story
How our brains listen to stories and assimilate the lessons
Why story beats truth every time
Stories and neuroscience – why stories stick
Expanding the concept and scope of 'story'
Creating metaphors and stories for building teams and driving change
Simple strategies for delivering stories in a compelling manner
Transforming data into memorable meaningful messages
Using stories to reinforce values and culture
Sharing past lessons to drive continual improvement and excellence
Why storytelling increases a leader's emotional intelligence
The Secret Magic Ingredients of exceptional storytelling
In addition, we examine how story is currently being used by organisations around the world to engage stakeholders at every level. Using existing examples and analogies ,we explore how to develop the story of the business to build brand recognition and loyalty.
If you would like to speak with Clare about either a keynote presentation or a workshop please call direct on Australia +61 408 736 994 or UK +44 7713 499350 or email clare [at] asprinklingofmagic.com