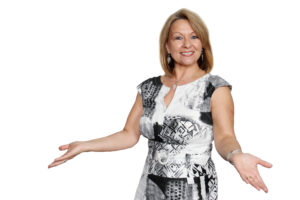 Clare here, welcoming you to explore the world of story and its magic.
How can you effectively convey what you want to say so that everyone understands the meaning in your message?

How can you develop your skills and confidence in storytelling so that your audience listens attentively and 'gets it'?

How can you use stories to address challenging and difficult topics, sometimes too hard to talk about directly?

How can you develop your confidence levels in designing, constructing and telling great stories and metaphors?
These are just some of the questions we so often ask ourselves when wanting to get our message across in the most impactful way.
A Sprinkling of Magic is a metaphor for leaving people feeling inspired, empowered and 'touched by magic' through the power of story and metaphor. 
Hear what other people have to say about 'A Sprinkling of Magic' 
A video testimonial from Ruth Murdoch, Executive Business and Life Coach
---
'As a writer I am always looking for new ways to expand my thinking about the world and how to express it. I particularly enjoyed the detail about metaphor in this book and the way of finding new and more original images by brainstorming around initial ideas. It is also good at guiding you through the aspects of telling a story that we instinctively know, but the breakdown enables us to use it more powerfully. It explains how story can be used to touch people more directly with a message as well as how to practically put together effective stories. A useful resource for speakers, trainers and writers' J.F Penn New York Times and USA Today best selling author, The Creative Penn
---
'A Sprinkling of Magic' undersells Clare Edwards' GREAT book! It is absolutely chock-full of practical and insightful ways to better communicate through stories. The book is great for trainers, speakers, teachers and leaders who need to effectively communicate their message. I love the tremendous ideas that Clare so effectively conveys on how to use metaphors and stories to get a message across. Steve Francis, Author, Speaker, Coach , Education Keynote Speaker (More testimonials when you visit the book page)
---
If you would like to purchase a downloadable version of the workbook from this site please click here
To purchase in hard copy format please click here
To purchase on kindle please click here
To your success!
Clare
P.S. You're visiting a brand new website so bear with me as I build content and value for you in the coming weeks.